Optimal efficiency with hosting in the cloud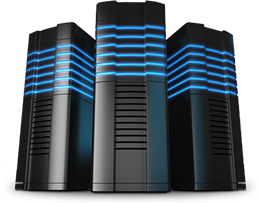 Produktdetails und Preise
Produktdetails
DEV
NTRY
COM
BIZ
PRO
POWER
Betriebssystem
Windows Server 2019, 64-Bit
RAM (max. 64 GB)
1 GB
1 GB
2 GB
4 GB
8 GB
16 GB
CPU Power
*
*
**
**
****
****
Festplatte (max. 2 TB)
50 GB
50 GB
100 GB
200 GB
500 GB
500 GB
Traffic
5000 GB
Administration
Volle Administratorenrechte
Zugriff mittels Remote-Desktop
Sicherheit für Ihr
Business
Zentrale Firewall
Ja, Management durch ITnss AG Hosting
Individuelle Firewall
MS Windows Firewall inkl., Management durch den Kunden
tägliche Backups
Nein
Ja
Ja
Ja
Ja
Ja
Aufbewahrung der
Backups
Nein
7 Tage
24x7 Monitoring
Nein
Ja
Ja
Ja
Ja
Ja
Support
Mo.-Fr. 9-18h
Notfall-Hotline 24/7
Nein
Nein
Nein
Ja
Ja
Ja
Software und
Programmiersprachen
ASP, ASP.NET, PHP
Ja
MS SQL Express
kostenfrei installierbar
MySQL
Ja
MS SQL Server 2019 Web Edt.
optional
MS Sharepoint Services
kostenfrei installierbar
CloudServer
Standard
Serververfügbarkeit
99,00 %
p.a.
99,5 % p.a.
Mtl. Grundgebühr
€ 11,78*
(€ 9,90
zzgl. MwSt.)
€ 16,07*
(€ 13,50
zzgl. MwSt.)
€ 23,56*
(€ 19,80
zzgl. MwSt.)
€ 46,41*
(€ 39,00
zzgl. MwSt.)
€ 105,91*
(€ 89,00
zzgl. MwSt.
€ 177,31*
(€ 149,00
zzgl. MwSt.)
Einrichtungsgebühr
€ 11,78*
(€ 9,90
zzgl. MwSt.)
-
-
-
-
-
CloudServer
Enterprise
Serververfügbarkeit
99,9 % p.a.
Mtl. Grundgebühr
-
€ 46,41*
(€ 39,00
zzgl. MwSt.)
€ 70,21*
(€ 59,00
zzgl. MwSt.)
€ 117,81*
(€ 99,00
zzgl. MwSt.)
€ 224,91*
(€ 189,00
zzgl. MwSt.)
€ 343,91*
(€ 289,00
zzgl. MwSt.)
Einrichtungsgebühr
-
-
-
-
-
-
Vertragslaufzeit
3 Monate
Kündigungsfrist
1 Monat
*** Wir geben die von der Bundesregierung Deutschland beschlossene Mehrwertsteuersenkung an Sie weiter. Der hier angezeigte Preis beinhaltet 19 % Mehrwertsteuer. In Ihrer Rechnung werden Ihnen allerdings vom 01.07.2020 bis zum 31.12.2020 nur 16% Mehrwertsteuer berechnet.
Jetzt CloudServer Web Edition bestellen
Bei QualityHosting kaufen Sie mehr als nur ein Produkt: Sie profitieren von unserem erstklassigen Support, einem einzigartigen Cloud-Portfolio, unserer Microsoft-Spezialisierung, einzigartigen Produkt-Features und unserer langjährigen Cloud-Erfahrung. Und natürlich immer "Hosted in Germany"!
Hochverfügbarkeitslösung Out of the Box (bis zu 99,9%), mehr Hauptspeicher mit 16 GB RAM, mehr Festplattenspeicher mit 500 GB HDD und das jederzeit erweiter- und skalierbar, immer Windows Server 2019, 64-Bit als Betriebssystem, 7-Tage-Backups (bis auf kleiner WebServer DEV), Monitoring-Überwachung in 15-Minuten-Intervallen sowie optionale Service-Verträge für das CloudServer-Management.
Verbinden Sie die Konfigurationsfreiheiten von dedizierten Servern mit der Kosteneffizienz und den Sicherheitsvorzügen einer leistungsstarken Hosting-Umgebung in der QualityCloud.

Die QualityHosting CloudServer Web Edition sind sehr leistungsfähig und eignen sich für nahezu jede Web-Applikation
Wir bieten Ihnen qualifizierten Support sowie die Wartung Ihrer CloudServer. Für kalkulierbare Kosten übernehmen wir die gesamte Patch-Installation und Administration.
Erfahren Sie Mehr
Preloaded CloudServer für ISVs
Mit den Preloaded CloudServern bietet QualityHosting einen speziellen Dienst für Unternehmen, die Ihren Kunden Software-Applikationen als Cloud-Lösung bereitstellen möchten oder regelmäßig gleiche Server installieren müssen.
Alle Vorteile Auf Einen Blick