Your new product portfolio
Offer your customers everything from a single source ... yours!
We have the right to help you for any need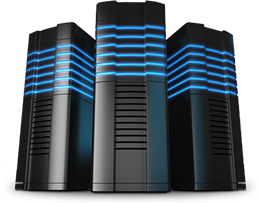 With our partner packages "Silver" and "Gold" you have the complete reseller portfolio of QualityHosting AG:
| Details | Silber | Gold |
| --- | --- | --- |
| Branding of the customer center | Yes | Yes |
| White label portfolio | Yes | Yes |
| Own customer center URL (SSL) | - | Yes |
| Own product & tariff names | - | Yes |
| Autom. Data export d. Services | Yes | Yes |
| Reporting center | - | Yes |
| Partner marketing | Yes | Yes |
| Minimum sales | - | 100 Postfächer |
| Setup fee | The setup fee of € 99,00**plus VAT does not apply.Contact Us | € 399,00** plus VAT |
| Own URL for the FAQ | - | Yes |
| Own domain under which services are provided (EMAs and SharePoint) including SSL certificate | - | Yes |
| Creation of sub resellers | - | Yes |
| Remote support | - | Yes |
| Imprint manager for your own imprint | - | Yes |

** We pass on the VAT reduction decided by the Federal Government of Germany to you. The price shown here includes 19% VAT. However, you will only be charged 16% VAT on your invoice from July 1st, 2020 to December 31st, 2020.
Product portfolio

Our products. Your business!
QualityHosting, Office 365 cloud solution provider and market leader for hosted exchange in D, CH and A, offers you a proven, successful product portfolio, groundbreaking unique selling points and customer loyalty rates of up to 95%.
You and your customers get the entire Office 365 program for business and enterprise needs from QualityHosting. This rounds off your portfolio perfectly and also offers your customers the icing on the cake when it comes to outsourcing. Nobody can resist your portfolio! 
With Microsoft Exchange as a cloud service from the market leader QualityHosting, your customers can enjoy professional exchange advantages at low cost that could only be used on premise with high IT budgets and specialized staff. Or as we say: Business anywhere, anytime!
With the CloudServers from QualityHosting AG, you combine the flexibility of dedicated servers with the stable security and sustainable cost advantages of large hosting environments for the operation of your web and terminal applications. 
Offer the highest Microsoft security quickly and easily. Managed Security 365 strengthens the security of Office 365 and Microsoft 365. As a managed service, it monitors the security status of Microsoft cloud solutions continuously and fully automatically, helping users to manage their IT efficiently and easily.
ITnss Hosting actively supports you. After all, it is our mutual interest that you are successful. But see for yourself:
We have been supporting partners in selling Microsoft cloud and hosting solutions since 1999. We offer a comprehensive partner platform and an extensive cloud portfolio: Offer your customers not only the indispensable Office 365, but also the exclusive cloud solutions from the hosted exchange market leader.
Why Cloud Server? Why from us? How does it work? Our experienced QualityCloud consultants look forward to hearing from you!
All of this speaks for us
Everything from a single source: competent support, unique cloud portfolio, Microsoft specialization, exclusive product features, many years of experience, hosted in Germany!
Consultation Times:
Mon.-Fri. from 9 a.m. to 6 p.m.
(excluding public holidays)
Telephone: +49 (0) 6051 916 44 10
E-mail: info @ .itnss-ag.com
Be the reseller partner of ITnss Hosting